---
You might not know this but I'm not a born and raised North Carolinian. Though I do love NC, I was born on a little island in the Atlantic called Bermuda.
I guess its destiny that I ended up here considering the NC cape is the closest point in the US to Bermuda. Cape Hatterus. Camp Lejeune. Jacksonville and even Charlotte were all familiar names of locations in North Carolina.
But Gold Hill? Never even heard of it (& most people haven't even in North Carolina!).
Yet this is where my husband grew up and this is where we still live today. So where is this elusive town and why is it so special? Let's have a chat about the Historic Town of Gold Hill, North Carolina.
Looking For An NC Real Estate Broker? Click Here Now!
Where Is Gold Hill, NC?
If you go southeast 15 miles on US Highway 52 from Salisbury, North Carolina or 18 miles northeast of Concord North Carolina, you will come across the Historic Town of Gold Hill.
Don't blink! This town is so small you just might miss it. Known for its rich source of gold in the early to mid-1800s this quaint town has been sleeping out on the far eastern side of Rowan county for too long…until now!
With scenic views and only a caution light to let you know you're going through it, this town of Gold Hill still has a couple of hidden treasures within. One of which we're going to take a look at today.
Gold Hill, NC Map
(Click here to see a map of Gold Hill, NC)
What Are Some Things To Do In Gold Hill, North Carolina
(Click here to watch this video on YouTube)
Being a small town in the country, one thing I really appreciate about this area is the scenery. My hubby laughs but I absolutely LOVE that there are trees EVERYWHERE! You won't find that in Bermuda or in big cities.
Some other activities that you can enjoy here are:
It's a place to get away from the hustle and bustle and enjoy nature. The wildlife here is amazing. Birds, squirrels, butterflies, interesting little creatures that you don't see every day.
Another thing I love here is the people. Some of the most friendliest, caring group of people you'll ever meet! Or they stay to themselves. I don't know about you but that sounds like a win in my book! No trouble and a good time.
Gold Hill Market & Grill
Among the many gems of North Carolina, you might not expect there to be a Korean Restaurant inside a little country gas station. That's exactly what you're gonna find here!
Gold Hill Market's owners are Korean and they bring a nice splash of diversity to the area. They serve a combination of country & Korean favorites like:
Bulgogi (so good!)
Cheeseburgers
Kimchi (my favorite!)
All kinds of biscuits (bacon, egg and cheese ftw!)

sausage
bacon, egg and cheese
sausage, egg and cheese
you get the picture!

hot dogs
and more!
Is your mouth watering yet?! I know mine is. Luckily for me it's just down the road from my house.
I think imma grab me a bulgogi plate for lunch while I watch today's real estate training. I graduate from the program tomorrow by the way! 🙂
Gold Hill, NC Real Estate
As you may or may not know, my name is Marlinda Davis & at the time of this writing, I am a real estate broker partnered with Allen Tate Realtor® Concord, NC. My specialty is residential real estate but I can connect you with someone in any area of real estate including finance, insurance, commercial, etc.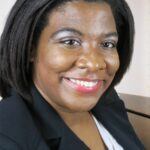 That being said, I would not be doing you any kind of good service without touching on North Carolina's housing market.
Partly because, well, that's my job but even more important than that because the housing market is incredibly busy right now for buyers AND sellers. Gold Hill, NC real estate availability is no different.
(Search here for available listings in Gold Hill, NC or surrounding areas)
Now keep in mind, Gold Hill is a small town so you can expect that there won't be as many homes for sale as a larger area like Rockwell which is the next town over or a larger city like Salisbury or Concord. 
You also want to consider your options like:
having more land or being closer to the city
city sewer or septic
peace and quiet or hustle and bustle
And let me tell ya, there's no right or wrong answer here. Its all up to you, your family, partner, spouse, and whoever will be living in the home. Or the purpose ya'll are buying the home for. For instance, a rental investment which is one of mine and my hubby's personal goals as well.
The best thing to do is that all parties involved with the purchase of the property speak with a REPUTABLE real estate agent like your personal agent or if you are looking for someone to speak with I'm more than happy to chat, no contract or costs.
What If I Want To Sell Property?
If you have even the slightest thought in your mind to sell, now is a great time to do it. Covid, warm weather, jobs, safety and much more has prompted a sizeable migration into North Carolina, even the rural areas like Gold Hill & Rockwell.
I can attest to that because there along with the stats I've personally witnessed a change in:
Traffic even on slow days like Monday

not to the capacity of cities though. For instance, rural areas like Rockwell typically have no traffic after about 7 or 8 pm. There's traffic even past these hours.

Diversity! Which is wonderful! I'm such a fan of diversity <3

age, cultural, ethnic/race, gender identifications, and more!
Being in an interracial relationship I've been told many time that my daughter will likely face bullying because of it. Sometimes it made me feel guilty to have to put her through school but now with the increase in diversity I feel a lot more at ease. I never doubted my daughter would enjoy school but I don't want her to have to be bullied because of her beautiful self.

Home Value

I can not promise you what your home will be valued at. What we can do is meet and talk about your options.

And More!
So What Now?
Whether you're buying, selling, or renting, it can be a scary thought to take that initial step into the unknown. I can totally relate but at the same time, time doesn't wait for anyone.
Have you ever did something you were really afraid of doing but were so happy about the results afterward? Like asking someone out and they said yes or going to a social event for the first time knowing no one in the area.
It might be different for you. You might be someone like my daughter who has never met a stranger in her life!
Either way, I'm here to help make your transitional process go as smoothly as possible. If you want to learn more about buying, selling or renting in North Carolina, please reach out to me by phone or email. Click the button below to get in touch!